UK Brewers Cup Championship 2023
---
The Brewers Cup competition highlights the craft of filter coffee brewing by hand, promoting manual coffee brewing and service excellence. In this Championship, competitors prepare and serve three individual beverages for a panel of judges.
- - -
  
2023 SCA UK Brewers Cup Championship


For the 2023 UKBrC we will be holding 2 heats with 14 places available at each heat, The top 14 from the 2 heats combined will go through to the semi-finals.
The Semi-Finals will be held at VA Machinery in London. 
UKBrC Semi Finals will be on the 4th May 2023 with Finals on Friday 5th May
The competition will be run to 2022 WBrC rules - Click HERE  for rules.
As an SCA member you will receive a discounted entrance fee to  any SCA UK Coffee Championship
Click
HERE
for Individual Membership info
Click
HERE
for Company Membership info
- - -
The Specialty Coffee Association UK Chapter would like to thank all our sponsors, for their continued support of the UK competitions. None of this could go ahead without their involvement. 
BENTWOOD GRINDERS UK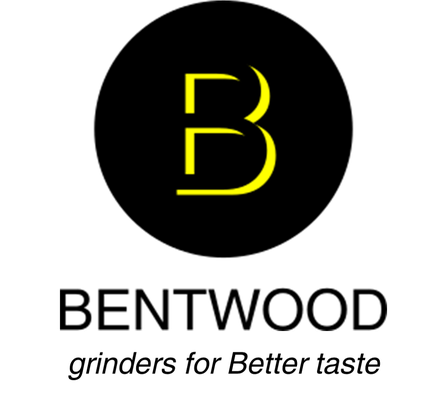 The name Bentwood relates to the material that was ubiquitious in the first coffee houses, where artists, intellectuals, business people and just everyone attracted by a good drink and conversation gathered. Especially in Vienna, where the company's founder was born, coffee houses became the center of social life and the characteristic interior was easily recognized by chairs, coat stands and other interior with elements of Bentwood. 
In a connected world, where much is happening virtual, Bentwood is real: real quality, real precision, real materials resulting in a really good cup of coffee.
Bentwood is a Swiss company, the grinders are designed in Germany, produced in Italy and welcome wherever coffee matters.
 Bentwood - Inspired by Coffee 
BRITA Professional are proud sponsors of the Speciality Coffee Association United Kingdom Chapter (SCA UK ) Coffee Championships, dedicated to developing expertise within the coffee industry.

With 98% of a cup of coffee comprising of water, it is essential to filter your water before brewing to ensure the true taste, aroma and appearance can be experienced, keeping customers satisfied, every time.

Thanks to over 50 years of experience and innovation, BRITA Professional's filter range is able to provide the perfect water blend for the ideal coffee. What's more, as a sustainable organisation, all cartridges are 100% recyclable and are manufactured in line with a Zero to Landfill policy.

BRITA looks forward to a great partnership with SCA UK.
-
Dog and Hat - For the love of Coffee!
Dog and Hat is run by the Morgan family from our old farmhouse on the outskirts of York.  We relocated from the South of England to get more involved in the things we love in life - primarily that's our friends & family and our love of good coffee.
We get a real kick out of researching coffees for our site - when talking to new roasters, we find the passion they have for coffee and the communities that grow it is infectious... and we're inspired to drive that passion to a wider audience.
Our goal is to provide you with an exceptionally varied selection of the highest quality coffees that this country's roasters have to offer with minimal fuss (we also include a few European roasters). We take our environmental responsibility seriously - we don't print bespoke boxes or glossy leaflets and we only use recycled material, and we make the postman deliver, as he is coming your way anyway.
Dog and Hat also supports a charity each year as we believe that giving back to the community is an important part of doing business right.
We only choose roasters that understand the need for ethical sourcing of beans.  This means complete traceability for the beans they use and a fair deal for the farming communities that grow them.